LUNETTA HOTEL
Piazza del Paradiso, 68

00186 Roma


Tel: +39.06.68395056

Fax: +39.06.68216048
www.hotellunetta.com 
info@hotellunetta.com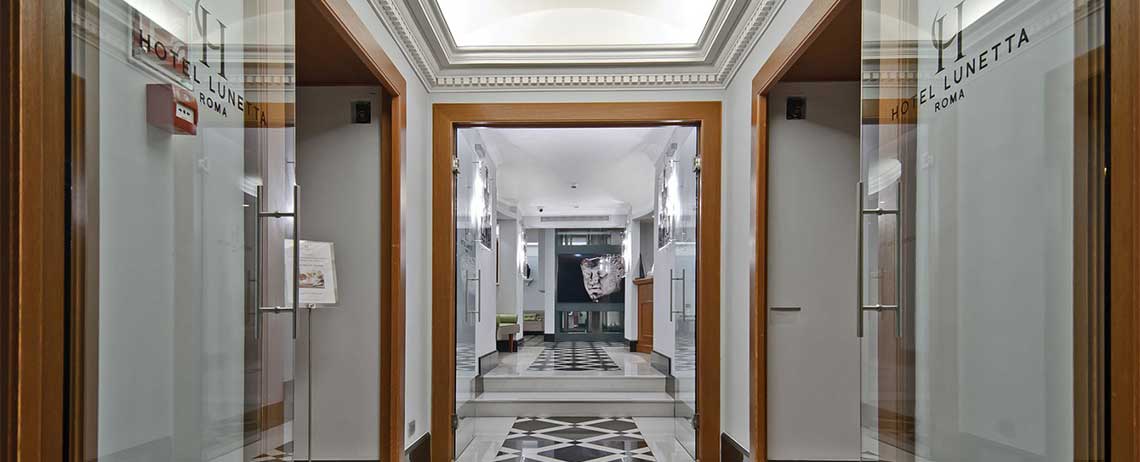 Hotel Lunetta is a 4-star, luxury hotel located in the center of Rome, in a strategic position between the picturesque Campo de Fiori and some of the most famous buildings and areas such as Piazza Navona, Piazza Farnese, Trevi fountain and the Pantheon. The hotel has a long history in Rome- it was established in the Middle Ages (1368 AD), the so called "Hotel of the moon" was then completely restored in 2011 to give the visitor a glamorous mix between history and modernity. The visitor here will also appreciate the wellness and luxury spa services offered, and the irresistible Italian and American breakfast served in an elegant room with beautiful windows facing the ancient streets of Renaissance Rome.
HOTEL CAMPO DE' FIORI
Via del Biscione, 6,
00186 Roma

Tel. +39 06 6880 6865
www.hotelcampodefiori.com
info@hotelcampodefiori.com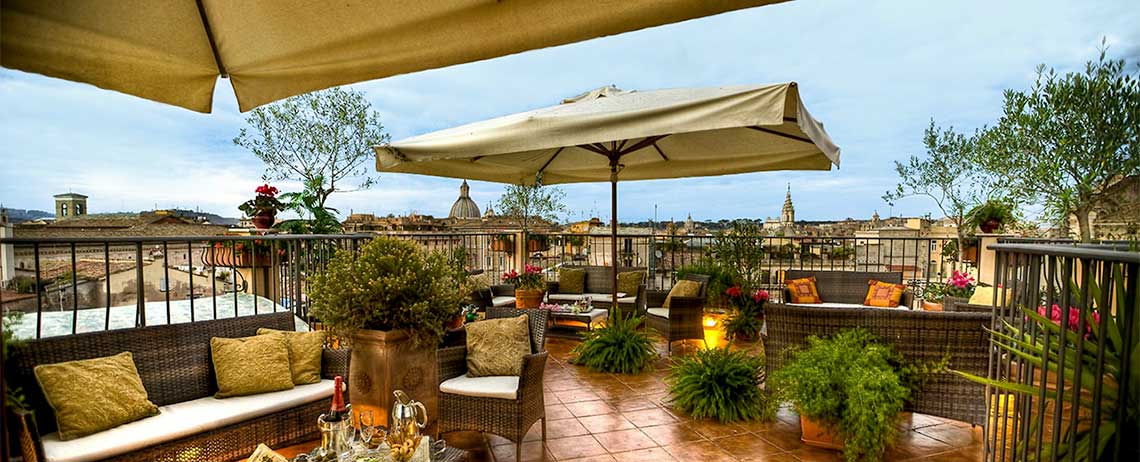 At the heart of typical Roman life, Hotel Campo de' Fiori is located one minute from one of the most famous area in Rome, Campo de' Fiori, a popular square where visitors enjoy its characteristic market with fresh fruit and vegetables and the original, authentic atmosphere of real Rome. At the same time, from this location, the visitor is also only a 10-minute walk from the most famous monuments and sites of the 'Eternal City' such as Piazza Navona, the Pantheon, the Colosseum, the Roman Forum, Trevi Fountain and the Spanish Steps. The hotel is established in an ancient Baroque building with classical decoration, ornate but at the same time it maintains an informal style balanced with modern conveniences. On the top of the building, a wonderful terrace lets visitors admire one of the most spectacular skylines in the world. All around the area, there are a lot of pizzerias and restaurants, wine bars and cafès where you can enjoy typical Roman and Italian cuisine.
HOTEL ARTEMIDE
Via Nazionale, 22

00184 Roma

Tel: +39 06.489911

Fax: +39 06.48991700
www.hotelartemide.it

info@hotelartemide.it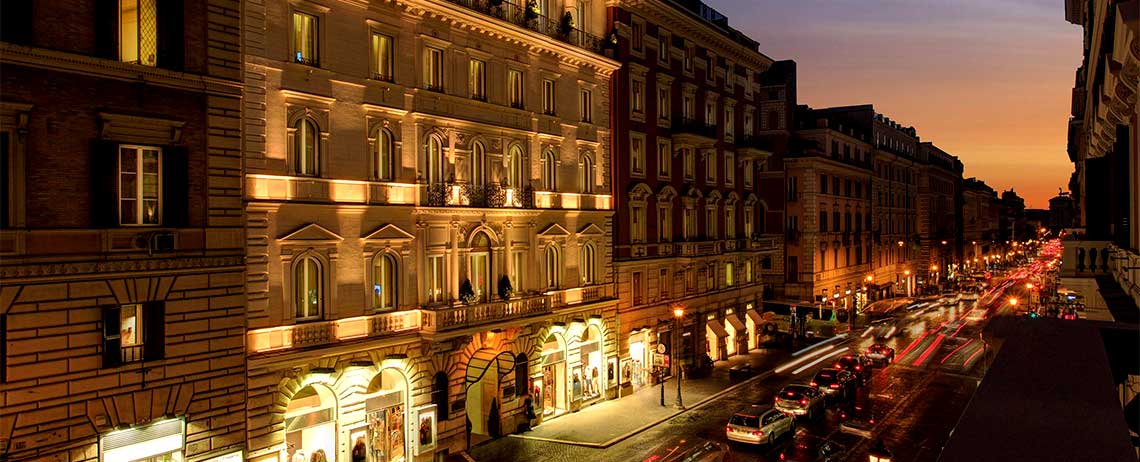 Hotel Artemide is a 4-star luxury hotel located on Via Nazionale, one of the most famous streets in central Rome and opened after Italy's unification in 1861; connecting the railway at the top of Esquiline Hill and the ancient Roman sites of the Colosseum and the Forum. Only a 10-minute walk from some of Rome's most important sites such as the Colosseum, the Roman and Imperial Forum, the Pantheon, the Spanish steps and Trevi Fountain, hotel Artemide is a great combination between comfort and centrality.

The hotel has been recently renovated and offers an elegant and comfortable atmosphere, decorated according to the history of the building in the art nouveau style.