You've heard of the 7 hills of Rome, but what about the 22 Rioni?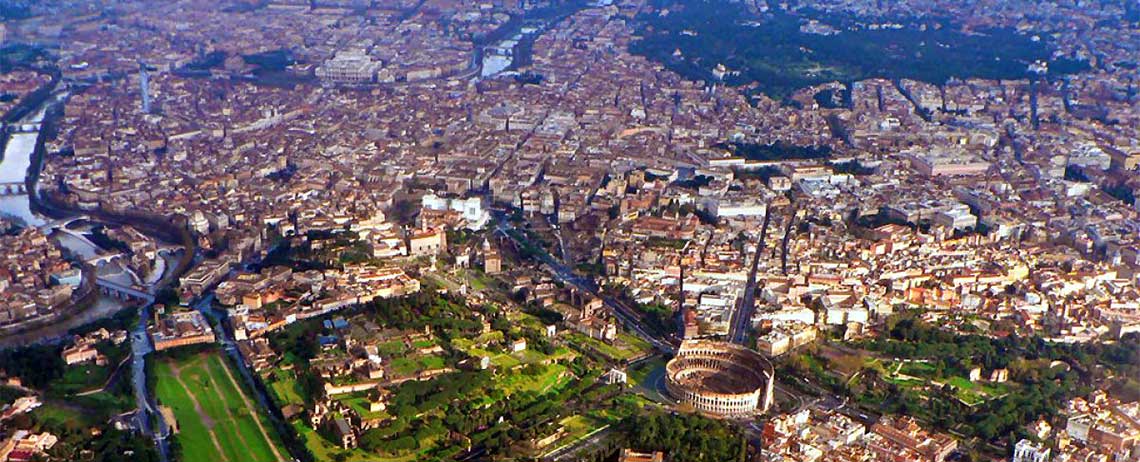 The tradition of the Roman Rioni, or "districts", can be traced back to Servius Tullius, the legendary 6th king of Rome (6th c. BC).  Servius initially divided Rome into 4 districts, but as the population in the ancient city grew, the boundaries were stretched. When Augustus came into power as Rome's 1st emperor in 27 BC, he increased the number of rioni to 14: all but Trastevere—west of the Tiber river—were concentrated around Rome's seven hills.
In the Middle Ages the boundaries of the 14 rioni were lost as the population moved closer to the river and pesky barbarians demolished everything in sight.  The rioni didn't stay away for long, however. With the large-scale reorganization of the city in the Renaissance, the tradition was revived, maintaining Augustus's magic number of 14.
In the mid-18th century, Pope Benedict XIV marked the official boundaries with marble plaques (over 200, in fact!) on the borders of each of the neighborhoods.  Originally the signs always came in pairs; for example, Rione Trevi would appear right across the street from Rione Colonna.  If you only see one rione sign today, that means the building opposite is modern.  Most of the plaques are the originals from the 18th century—some restored to their white marble splendor, while others remain filthy from modern pollution.  Few people take notice of them in the streets today.
With the expansion of Rome in the 20thcentury, new districts were added to the list, bringing the current number of rioni up to 22:
1. Monti
2. Trevi
3. Colonna
4. Campo Marzio
5. Ponte
6. Parione
7. Regola
8. Sant'Eustachio
9. Pigna 
10. Campitelli
11. Sant'Angelo
12. Ripa
13. Trastevere
14. Borgo
15. Esquilino 
16. Ludovisi
17. Sallustiano
18. Castro Pretorio
19. Celio
20. Testaccio
21. San Saba
22. Prati (the latest addition, so when you see the marble plaques in this district, don't be fooled!  They are less than 100 years old).