For an unforgettable view, don't miss the Cuppola of St. Peter's Basilica!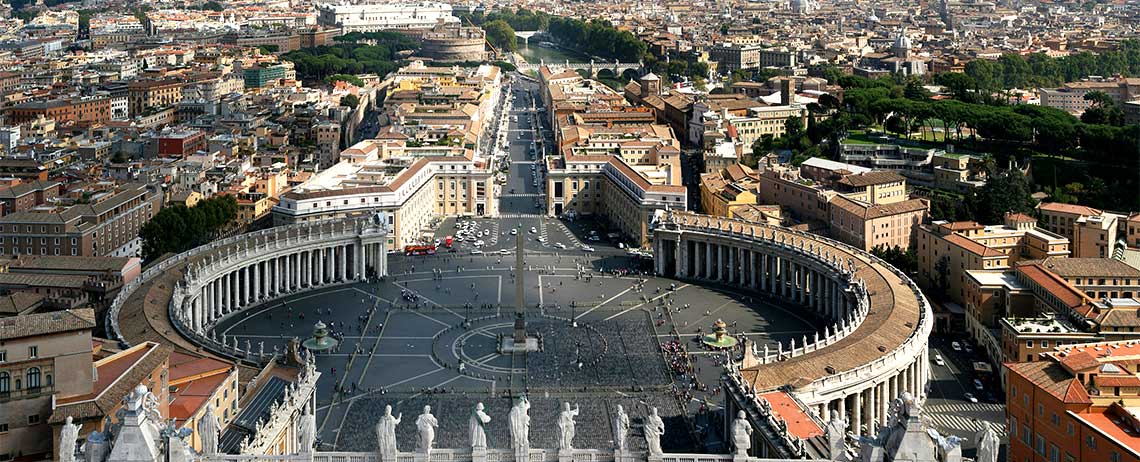 The view from the Cupola is arguably the most extraordinary in all of the Eternal City since no structure in the Vatican is as tall as St. Peter's dome. This means that the view is completely unobstructed by surrounding buildings. Once at the first level of the Cupola, you can experience both the internal and external sites of St. Peter's from a bird's eye perspective. There is then another set of spiral steps which leads to the upper level of the dome which has an even more spectacular, all-encompassing view. The walls are made of glass so you can experience the view from all angles. From the outdoor terrace you can find toilets, a cafe, a souvenir shop and most importantly, water fountains and benches. It is important to rehydrate and rest during scorching summer months especially after the long hike up.
If you would like to take the stairs the entire way up, the cost is €5. There are about 550 steps to the top. If you would like to access the elevator (lift) for quicker and less arduous access to the top, you must pay €7. Please note that there is no disability access because the lift only brings you half way. There are still another 320 steps after to reach the top. Typically your guide does not accompany your group to the Cupola. If you would like this to be included in your tour and would like your guide to accompany you for additional knowledge, please contact us when scheduling your tour.
For more information about opening hours and more, please visit this link.