Your kids might not appreciate the Sistine Chapel as much as they should, but there are plenty of things in Rome they will appreciate.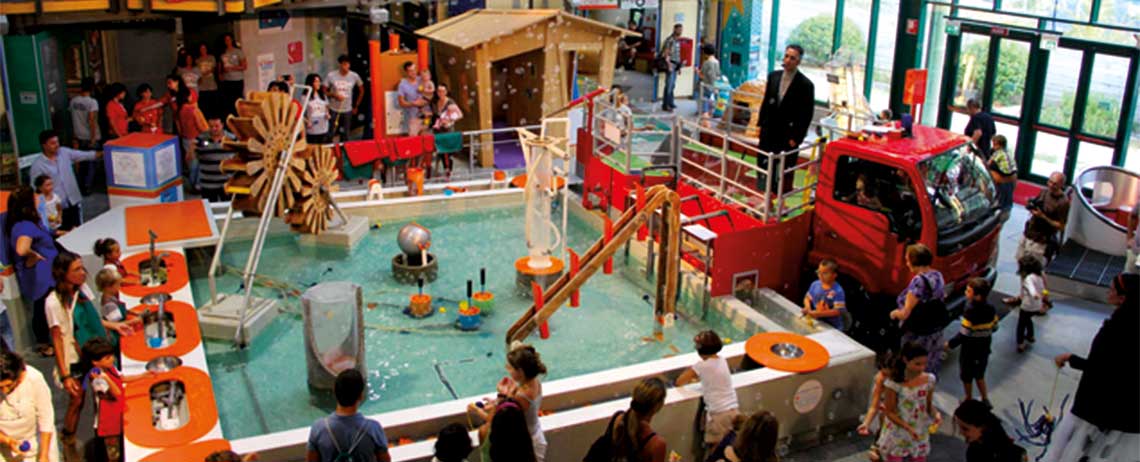 image source - Explora
Traveling with the family is meant to be an unforgettable and fun experience! But if planned incorrectly, your trip could prove to be less of a hit with the family if the activities you choose don't suit your children's interests. That's why here at Eyes of Rome we have searched several kid-friendly places around the city and created tours that will be enjoyed by the whole family!
Museums and other activities 
Explora- The Children's Museum in Rome- this highly interactive museum will intrigue your younger children (3-12 yo). Its full of exciting games that also are educational to encourage your child to learn more about the environment, science and lot's of other fascinating things! They also do special cooking classes and other unique projects all designed for young children. It's a very progressive museum that's worth checking out. For more information, visit this link.
Villa Borghese

- Villa Borghese during the summer is a wonderful place to bring the family! You can book a private tour with us and/or experience the park on wheels which is particularly popular with children of all ages! There are also vintage train rides, food carts, street performers and sometimes, depending on what time of the year, carousels and other games!
The Biopark (zoo)- This 'zoological garden' is one of the oldest in Europe. There's a wide range of species to admire and learn about as well as beautiful gardens with exotic plants from all over the world. The park is small enough to see everything in a relatively short time. For more information, visit this link.
Unique toy shops

-

Rome is full of fun toy shops! There are places like Pinocchio Toys which sell more contemporary and international-brand toys but there are also places like Bartolucci that create quintessential wooden Italian figurines! You'll feel like you've stepped into Geppetto's Workshop! One of the most magical toy shops is Al Sogno (dream) in Piazza Navona. Your kids will feel like they've stepped into a fairytale!
Technotown- Technotown has a similar environment to Explora but it is centered around educational and interactive games that stimulate interest in technology. There are virtual soccer rooms and other fun machines that will teach your children how each part works from the inside out! For more information, visit this link.

 
Chocolate Factory- The antique 'SAID' Chocolate Factory was built in 1923 and still holds many of their original chocolate-making equipment. Kids will love it cause they'll get to see the way chocolate is made in it's many forms. The best part is, they can even try some! For more information, visit this link.
Summer Nights Festival along the Tiber River

- This is a popular destinations for tourists and locals alike! Open only during the summer evenings, the street along the Tiber becomes a long strip of food carts, fair games, fun prizes, shops, pubs, restaurants and sometimes live performances! Plenty of fun for the whole family!
Looking for family-fun tours? Visit the link to find all the kids' favorites!