Keep in mind that the Vatican is technically not part of Rome, and not covered under the RomaPass.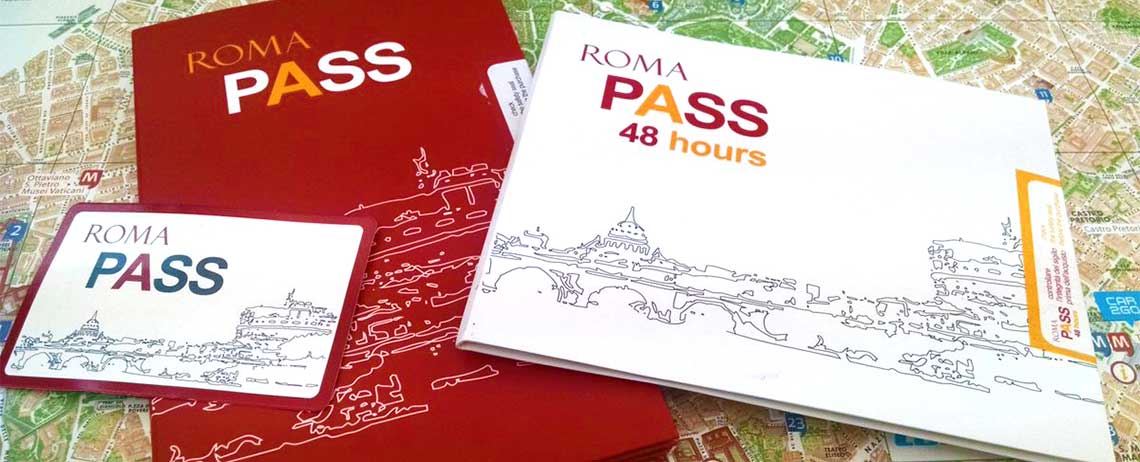 There are two types of Roma Passes: one lasts for 48 hours and the other for 72 hours. The primary difference between the two is that the 48-hour Roma Pass allows you to visit your first museum for free whereas the 72-hour Roma Pass allows you to visit your first 2 museums for free (with a few exceptions such as the Vatican*). All of the metro, busses and trams are free for the duration of your Roma Pass but this does NOT include the transportation networks to and from Fiumicino and Ciampino airports. The pass also gives you discounts on admission tickets for nearly all of Rome's museums and cultural sites and includes any and all current exhibitions within the institutions.
Both passes also include coupons and discounts for collaborating operators such as restaurants, bars, gelaterie, businesses, services and more which are all available in your Roma Pass Guidebook. There is also the ability to access special events, festivals, theatre performances, cinemas, theme parks, attractions and even the beach depending on the time of year you purchase the card. You can purchase the Roma Pass online, Tourist Information Points, ATAC subway ticket offices and more. The passes become validated from the moment you use one of the services NOT from the moment of purchase.
Please note that many museums in Rome are closed on Mondays as well as December 25, January 1 and May 1. Also remember that you must keep your Roma Pass with you at all times to utilize the benefits. For more information, please visit the official website.
*The Roma Pass does NOT work for the Vatican Museums because the Vatican is its own state.